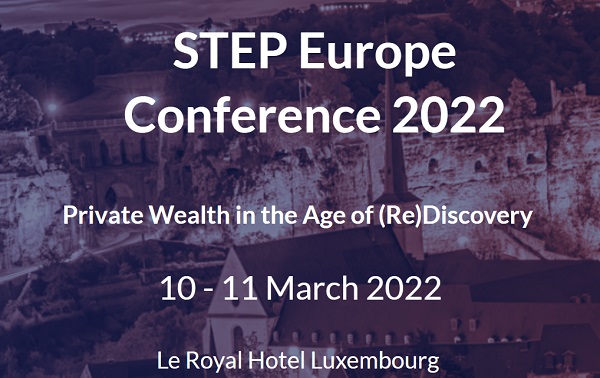 The British Chamber of Commerce (BCC) in Luxembourg, in partnership with STEP, has announced that the "STEP Europe Conference: Private Wealth in the Age of (Re)Discovery" will be taking place from 10 to 11 March 2022 at Hotel Le Royal in Luxembourg-Ville.
Returning to an in person format for the first time in two years, this conference is aimed at trust and estate practitioners working in Europe. Attendees will hear from key speakers from across the continent discussing topics relevant to this region and considering jurisdictional perspectives.
As well as keeping participants up to date with developments in private wealth mangement, this is an opportunity to network with peers from across Europe.
Further information, including registration details, is available at https://www.stepevents.org/event/5002ccd2-c540-48f6-af54-fe29b4993be0/summary.
Register by 20 January 2022 to save with the Early Bird rate.