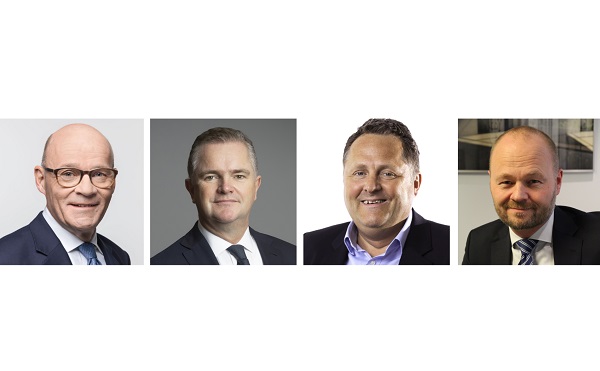 Credit: Quintet Private Bank
Quintet Private Bank, which is headquartered in Luxembourg and operates in 50 European cities, has opened for business in Denmark.
According to the bank, Quintet Danmark is focussed on meeting the long-term wealth management needs of Danish individuals and their families, combining a personalised approach with independent advice and open-architecture investment solutions.
The Copenhagen branch of Quintet Private Bank is led by Henrik Wyrwik, who has served in leadership positions at wealth management firms in Denmark for the last 20 years, successfully building franchises built upon a client-centric approach. Mr Wyrwik reports to Søren Kjaer, CEO, Nordics & Luxembourg, at Quintet Private Bank, who oversees the group's businesses in the Nordic region and the Grand Duchy.
In Luxembourg, Quintet also recently introduced a Nordics Desk dedicated to serving Nordic citizens. Ole Jensby, who brings nearly a quarter-century of industry experience in the Grand Duchy and Denmark to his role, leads that activity.
Quintet, which employs 2,000 staff across Europe, will recruit additional staff in both Denmark and Luxembourg dedicated to serving Nordic clients. Over time, the firm intends to expand to neighbouring Nordic markets.
Quintet's launch in Copenhagen follows the May 2020 opening of Quintet Switzerland, marking Quintet's continued geographic expansion and building upon its existing operations in Belgium, Germany, Luxembourg, the Netherlands, Spain and the United Kingdom.
"With a team of experienced and motivated colleagues who share the same commitment to doing the right thing for each client we serve, we will act with agility and energy to challenge the status quo," said Kjaer, a Danish national who previously served as Managing Director, Nordic Region, at UBS Wealth Management and CEO, Denmark, at UBS. He also earlier served at Credit Suisse, where he managed the Nordic-wide franchise.
Jakob Stott, Group CEO and member of the Board of Directors at Quintet Private Bank, added: "We see enormous long-term opportunities to extend our highly personalised approach to wealth management to the Nordics, a region where independent thinking and entrepreneurship is part of the DNA".