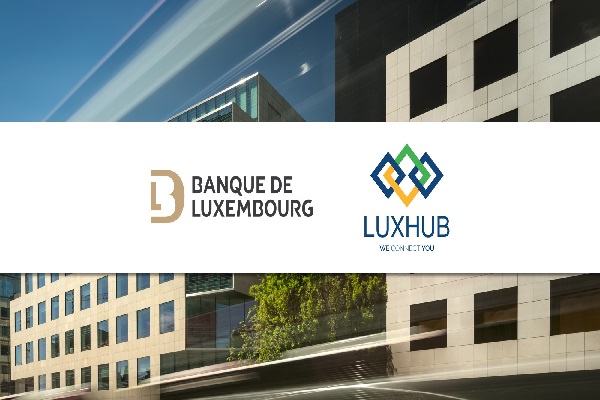 The Banque de Luxembourg has launched its new online banking platform in collaboration with LUXHUB.
In the spirit of open banking and in line with the European Payment Services Directive (PSD2), the Banque de Luxembourg has embraced a new digital strategy and exploited new opportunities with LUXHUB's infrastructure and ecosystem.
From 14 June 2019, the Banque de Luxembourg PSD2 APIs Platform will be available to Third Party Providers such as Account Information Service Providers (AISPs) or Payment Initiation Service Providers (PISPs). Technical information and supporting documents will be available on the LUXHUB Marketplace.
Thanks to high-end workflow processes and state–of-the-art development tools, LUXHUB's secure and standardised platform offers the tools to help customers develop innovative services and improve interaction between financial players.
"We are extremely proud to have Banque de Luxembourg on our Platform and to be in a position to provide the tools they need in order to comply with PSD2 and smoothly adapt to the new open banking strategy," commented Jacques PÜTZ, CEO of LUXHUB.
Founded in 1920, the Banque de Luxembourg is one of Luxembourg's leading private banks. Romain Weiler, Member of the Executive Committee and COO of Banque de Luxembourg, added: "Banque de Luxembourg is committed to providing best of breed solutions and services to its clients. We are therefore very pleased to be cooperating with LUXHUB and we are looking forward to developing more innovative projects together, since the transposition of the Payment Service Directive is only a foreshadow of a more open and collaborative banking landscape".