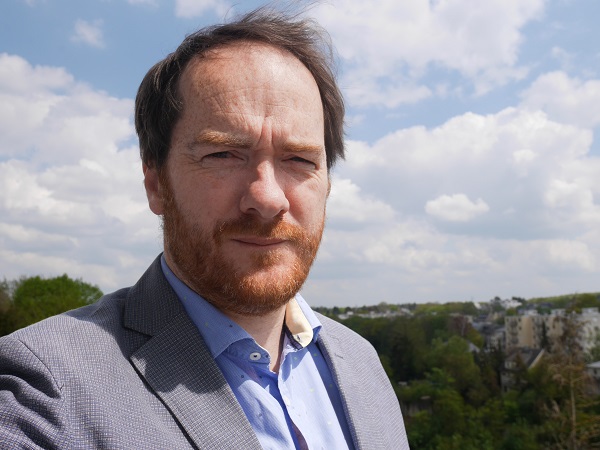 Jérôme Quiqueret, winner of the 2023 Prix Servais; Credit: Private collection
The Centre National de Littérature (CNL) in Mersch has announced that the Servais Foundation awarded the 2023 Prix Servais to Jérôme Quiqueret for his book Tout devait disparaître (Everything had to disappear), published in 2022 by capybarabooks.
The Prix Servais has been awarded since 1992 to the most significant literary work published during the previous year. Endowed with €6,000, it is bestowed annually following the proposal of an independent jury.
This year's jury, composed of Simone Beck, Fabienne Gilbertz, Odile Linden, Henning Marmulla, Pierre Marson, Alex Reuter, Shari Schenten and Aimée Schultz and chaired by Sébastian Thiltges, found Jérôme Quiqueret's novel of particular interest notably due to its metascriptural questioning of traces of the past. The author invites his readers to ask themselves how to read, interpret and talk about written historical documents.
In Tout devait disparaître, Jérôme Quiqueret tells the "true story of a double murder committed in Esch-sur-Alzette at the end of the summer of 1910." According to the jury, the story of this crime, beyond immersing the reader in a historical context with political and ideological tensions, presents the city of Esch-sur-Alzette from a new angle and describes societal transitions or ruptures due to power relations between individuals, societies and peoples. This is juxtaposed with the inhabitants' cultural life as well as their mundane life.

The jury praised the depiction of characters which "transcend the historical document" through their empathetic depictions. The jury also noted the many usually invisible characters entering the literary sphere and the unusual take of this work on different historical literary personalities of Luxembourg.
The work of Jérôme Quiqueret was reported to be based on a vast amount of research and to cross boundaries of textual genres such as journalistic narrative, historical documentation and true crime, reconstructed in a fictional manner.