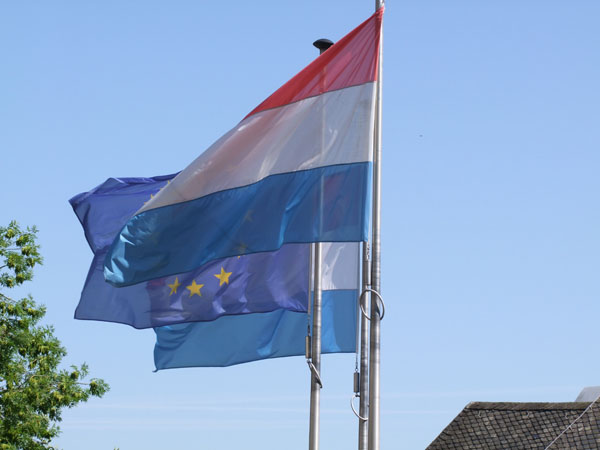 Jelena Thiel has been named Luxembourg's best young translator in the European Commission's "Juvenes Translatores" contest.
On Thursday 11 March 20201, the European Commission unveiled the 27 winners of its Juvenes Translatores translation contest for secondary schools.
Participants could choose to translate between any two of the European Union's official languages. Of the 552 possible language combinations, the budding translators used 150. The topic chosen for this year´s contest was "Navigating in challenging times – together we are stronger".
Johannes Hahn, the European Commissioner for Budget and Administration, stated: "My congratulations to the students who took up the translation challenge in such difficult circumstances. I also congratulate the teachers, who were determined to organise the contest right in the midst of online teaching. All have demonstrated a true passion for languages and multilingualism".
Staff translators at the Commission selected 27 winners (one per EU country) from among almost 2,800 participants across Europe. In addition, 248 students received special mentions for outstanding translations.
In Luxembourg, 24 students from six* schools participated in the contest. The winner is Jelena Thiel from Lycée Robert Schuman, who translated from German into English. Alma Plančiūnaitė from the European School (Luxembourg 1), Catherine Treinen from Lycée Hubert Clément (Esch-sur-Alzette) and Zoé Glodt from Athénée de Luxembourg received special mentions.
The best young translator from each EU country will be invited to an online award ceremony on Friday 2 July 2021. The winners and their teachers will also be able to meet a professional translator from the European Commission, to find out more about translation and languages.
The Commission's Directorate-General for Translation has been organising the Juvenes Translatores (Latin for "young translators") contest every year since 2007. Over the years, the contest has become a life-changing experience for many of the participants and winners. Some have decided to study translation at university, and some have gone on to join the Commission as a trainee or even full-time translator.
*The number of participating schools from each country is equal to the number of seats the country has in the European Parliament; the schools themselves are selected randomly by computer.