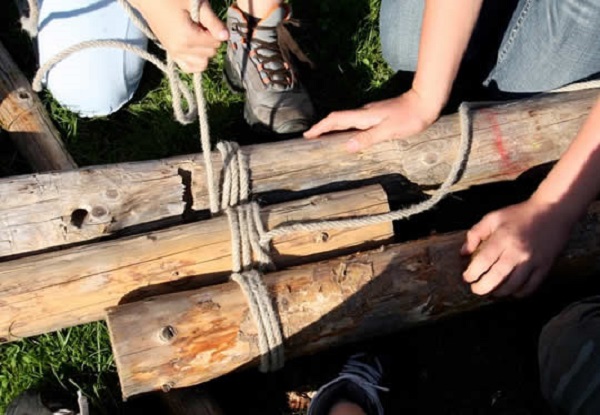 Credit: Scouting in Luxembourg asbl
Scouting in Luxembourg asbl has been selected to receive the European Citizen's Prize for its efforts during the COVID-19 crisis.
The European Parliament will award the the European Citizens' Prize 2020 to the Luxembourgish Scouts for their initiatives at the beginning of the coronavirus pandemic. Scouting in Luxembourg, the umbrella organisation of Luxembourg's two Scout associations, will receive the award at the suggestion of Luxembourg Member of the European Parliament (MEP) Christophe Hansen (CSV / EPP Group) for the projects "#AllDagEngBA" and "#Bitzdoheem". The 2020 award goes to 30 winners from 25 countries across Europe.
During the health crisis, individuals and associations in Luxembourg have launched many initiatives with the aim of helping their fellow citizens and their community. Among others, the Luxembourg Scouts quickly organised themselves to help elderly and vulnerable people.
With the "#AllDagEngBA" project (a good deed a day), around 900 members ran errands every day for older people and people at risk. Since the beginning of the pandemic, the young boy scouts have carried out 6,241 good deeds. At the same time, the Luxembourg Scouts started another initiative at the end of March 2020: the "#Bitzdoheem" ​​(sewing at home) campaign, which was dedicated to the free provision of non-medical protective masks to 51 social and charitable institutions. Around 450 volunteers sewed 40,641 protective masks.
The European Parliament has been awarding the European Citizens' Prize every year since 2008. This prize is awarded for special achievements for European commitment in various areas. Citizens, groups of citizens, associations or organisations can apply with projects they carry out or nominate others for the prize. MEPs can also submit a proposal each year.
The winners are selected by a jury of the European Parliament from a list of proposals from the national juries. In Luxembourg, this consisted of MEPs Charles Goerens (DP / Renew), Monica Semedo (then DP / Renew) and Isabel Wiseler-Lima (CSV / EPP), as well as former award winners Odile Linden and Mike de Waha from the National Youth Council of Luxembourg (de Jugendrot).
The deadline for applications and nominations for the European Citizens' Prize 2021 is 15 April. Further details on the prize are available at www.europarl.europa.eu/at-your-service/en/be-heard/prizes.