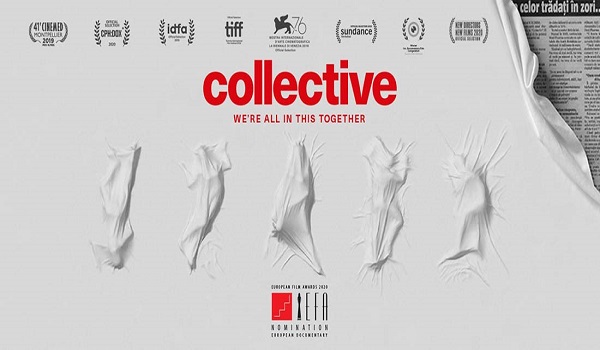 Luxembourg co-production "Collective" has brought home the "European Documentary 2020" award at the 33rd European Film Awards; Collective has also been nominated for the LUX European Audience Film Award.
Hosted by German TV host Steven Gätjen and presented by Marion Döring, who is completing her term as Director of the European Film Academy (EFA), Mike Downey, Chair of the Board of EFA, Wim Wenders, who is completing his term as Chair of EFA, and his successor Agnieszka Holland, the "Grand Finale EFA 2020" took place virtually on Saturday 12 December 2020, without an audience and streamed from Berlin, where the EFA headquarters are located. Reykjavik, the city where the ceremony was originally scheduled to take place, will host the event in 2022. This year's ceremony awarded the new EFA "Award for Innovative Storytelling" as well as the prizes in the categories "European Documentary", "European Discovery", "European Actress", "European Actor", "European Screenwriter", "European Director" and "European film".
The EFA's more than 3,800 members (film professionals from all over Europe) voted for this year's European Film Awards.
Among this year's winners was Collective, a Romanian-Luxembourg co-production directed by Alexander Nanau, which won "European Documentary 2020".
Collective was also selected among the three films which will compete for the LUX European Audience Film Award, presented by the European Parliament and the EFA in partnership with the European Commission and Europa Cinemas. From December 2020 to March 2021, the public will be invited to view the films and vote. The winner of the prize will be revealed on 28 April 2020 at a ceremony in the European Parliament.
To date, Collective counts around 50 festival selections and fifteen awards and prizes. In addition, the documentary will be the Romanian candidate in the race for the 2021 Oscars.
Collective is a co-production of Alexander Nanau Productions (Romania), Samsa Film (Luxembourg) and HBO Europe, with the financial support of Film Fund Luxembourg.