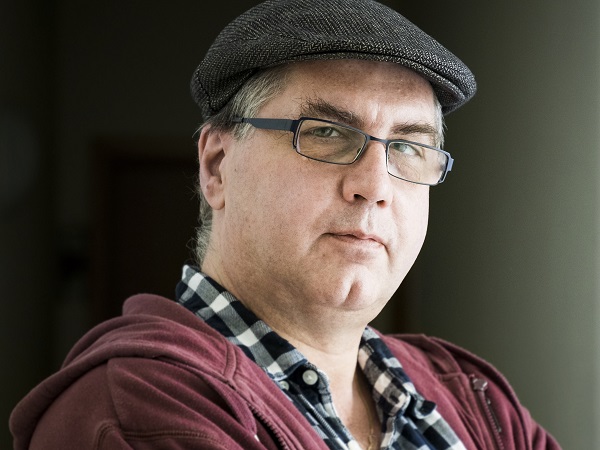 Francis Kirps; Credit: Philippe Matsas / CNA
The Fondation Servais has awarded its Prix Servais 2020 to Francis Kirps for his book "Die Mutationen. 7 Geschichten und ein Gedicht", published by Hydre Éditions.
Since 1992, the Prix Servais has rewarded the most significant literary work published in the previous year. The prize of €6,000 is awarded annually on the proposal of an independent jury.
This year's Prix Servais was awarded to Francis Kirp's work, described by the jury as follows: In Die Mutationen, Francis Kirps starts from well-known literary models and redesigns them. Mutations become a design concept in the form of reflections, interdependencies, previous histories, transcriptions and descriptions. This creates multilayered stories of great originality, which are at the same time an intelligent and humorous interpretation of the original texts. By multiplying voices and perspectives (not least from the perspective of animals) structures of rule and exploitation in society, media, education and language are addressed. The author's sometimes ironic distance, his unconventional narrative style and the depth of his characters lead the reader into alienated worlds that defy the usual expectations. A snail shares a look with Virginia Woolf, a beetle turns into an "embarrassing creature" called a human and an ancient dystopia reflects modern capitalist society. Readers roam Berlin with a disillusioned polar bear, read about the betrayal of an unfaithful dog and encounter a rather unexpected Little Red Riding Hood. In Die Mutationen, Francis Kirps does an excellent job of holding up a mirror to his readers. The jury was won over by his risky approach to rewriting, his unexpected choice of images and his creative handling of language and style registers.
The date of the formal award ceremony remains to be determined by the Fondation Servais.
The jury for the Prix Servais 2020 was composed of Simone Beck, Jeanne E. Glesener (president), Odile Linden, Claude Mangen, Pierre Marson, Alex Reuter, Shari Schenten, Aimée Schultz and Sébastian Thiltges.
Francis Kirps was also recently named the Luxembourg winner of this year's European Union Prize for Literature.