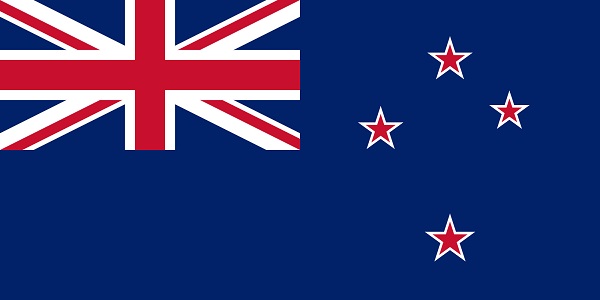 Observed annually on 6 February, Waitangi Day is the official national day of New Zealand; since New Zealand is around twelve hours (depending on the area) ahead of Luxembourg, it will already be Waitangi Day there around midday (Luxembourg time) today.
From a historical perspective, Waitangi Day commemorates the initial signing of the Treaty of Waitangi, which is regarded as the founding document of New Zealand, by British settlers and Māori tribes on 6 February 1840. The treaty, written in English and in Māori, outlines the main principles according to which the British and Māori founded a nation state and agreed to set up a government in New Zealand.
However, as the saying goes, there are two sides to every story – and the Treaty of Waitangi is no exception. Whilst the English version implies that the Māori tribes ceded sovereignty, the Māori version could be interpreted as them maintaining sovereignty but giving up their governance of the lands. Arguments over the exact wording and meaning of the treaty persist to this day.
On the occasion of Waitangi Day 2022, Chronicle.lu reached out to Tony Whiteman, co-chair and founding member of the Australia and New Zealand Chamber of Commerce Luxembourg (ANZCCL) and one of 55 New Zealand natives living in the Grand Duchy (STATEC figures as of 1 January 2021), for his thoughts on this holiday and how New Zealanders (or "Kiwis" as they are colloquially known) spend it at home and abroad.
Mr Whiteman explained that, to his knowledge there has never been any formal Waitangi Day celebration in Luxembourg. Indeed, the very term "celebration" is a tricky one since, as addressed above, this national holiday (like several around the world) is not without controversy. "It should be a day of celebration but it has had its issues over the years where it is not seen as equitable", the ANZCCL co-chair noted.
For many New Zealanders, however, Waitangi Day is simply a public holiday, an opportunity to spend time with friends and family and enjoy the sunshine, particularly since it comes at the end of the summer holidays. The fact that the weather in Luxembourg is very different this time of year could explain the lack of Waitangi Day activities here…
The COVID-19 pandemic has also contributed to this. The ANZCCL was set up in February 2019; just over a year later, the pandemic hit Luxembourg, making it difficult to organise any sort of events. Whilst it is still too early to confirm, the chamber may plan an Anzac Day celebration this year, COVID-19 restrictions permitting. Celebrated each year on 25 April, Anzac Day is viewed as a less controversial holiday, which commemorates all Australians and New Zealanders who served and died in all wars, conflicts and peacekeeping operations.
Whether New Zealanders "celebrate" their national day or not, Waitangi Day also serves as an occasion to reflect on the country's history. As Mr Whiteman said, it is an opportunity to "try to understand what happened in order to have more peaceful times going forward".
Concerning the Luxembourg-New Zealand work and travel exchange programme for young people, Mr Whiteman lamented that not one New Zealander has participated in this programme yet; he noted that the visa process is very complicated, but that this is in the process of changing.