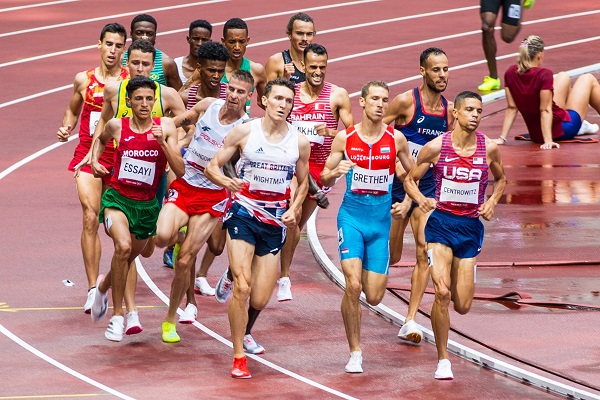 Men's athletics 1,500m round 1 - heat 2; Credit: COSL
Charles Grethen, one of twelve athletes representing Luxembourg at the Tokyo 2020 Olympic Games, has qualified for the men's athletics 1,500m semi-finals.
The 29-year-old Luxembourger made the top 6 in round 1 - heat 2 of the men's 1,500m event on Tuesday. With a time of 03:41.90 minutes, Charles Grethen placed sixth in his race.
He now advances to the semi-finals on Thursday 5 August 2021 at 13:10 (CET).
Kenyan athlete Abel Kipsang led the race during heat 2 (03:40.68 minutes), ahead of Matthew Centrowitz (USA) and Jake Wightman. In 4th and 5th place were Azeddine Habz (France) and Samuel Zeleke (Ethioia), respectively.