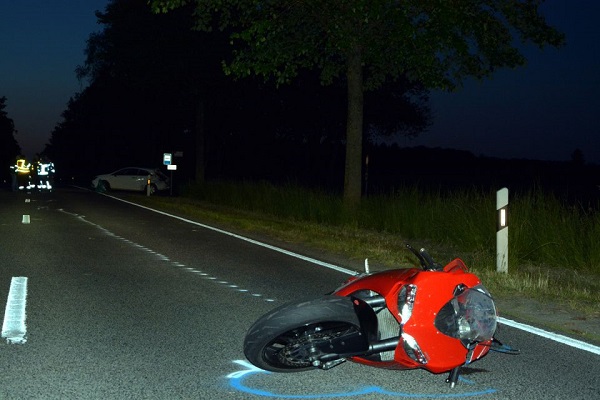 Fatal accident on N7; Credit: Police Grand Ducale
On Sunday 4 June 2023, the Grand Ducal Police have reported that a fatal traffic accident occurred on the N7, between Wemperhardt and Huldange.
According to the police, a Belgian motorcyclist who was driving in the direction of Wemperhardt collided with a car that was crossing the road onto a side road (Duarrefstrooss). The force of the collision threw the motorcycle several metres and the car was spun around.
The 34-year-old motorcyclist suffered serious injuries in the impact, from which he succumbed at the scene.
The road was closed for the duration of the rescue operation and the accident investigations. The public prosecutor's office initiated an investigation into the cause of the accident.