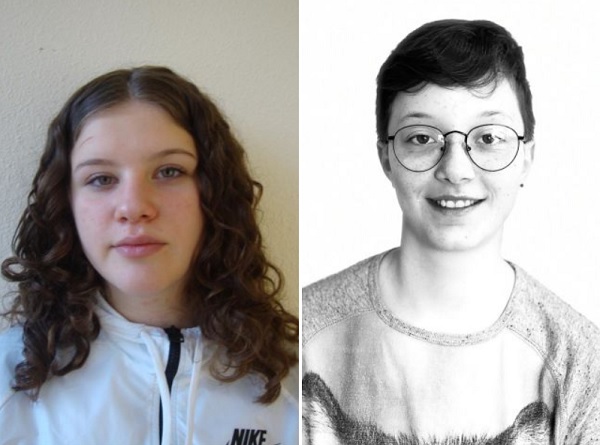 (L-R): Sophie STEFFENMÜNSBERG, Leyla THEIS; Credit: Police Grand Ducale
On Friday 3 February 2023, the Grand Ducale Police announced that two teenagers have been missing since Thursday afternoon.
13-year-old Sophie STEFFENMÜNSBERG and 17-year-old Leyla THEIS were last seen in Ettelbruck on Thursday afternoon, 2 February.
The police stated that it is possible that both are in the Ettelbruck area or have gone south.
Sophie is described as around 1.67m tall, with brown hair. When last seen, she was wearing beige jogging pants, a black hooded jacket and white shoes.
Leyla is described as being 1.71m tall, of slim build. She wears glasses, has short dark brown hair, and was wearing a white/beige jogging suit and white shoes when last seen.
Anyone with any information on the whereabouts of the two girls should contact the Grand Ducal Police in Ettelbruck on tel: 24484-1000 or by email: Police.ETTELBRUCK@police.etat.lu.