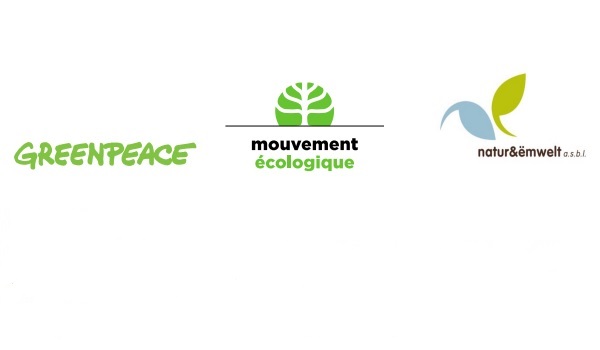 On Friday 29 July 2022, Luxembourg's Mouvement écologique, natur&ëmwelt and Greenpeace issued a statement regarding the planned bypass and the squatter protest at the Bobësch between Sanem and Käerjeng: they have called for the protection of all forests in Luxembourg and "efficient, consistent and fast" measures in the fight against the climate crisis, demands which have the support of the three organisations.
The squatters have stated that the plans are "useless and devastating for nature" and are demanding that the plans for the Käerjenger Contournement be abandoned, especially since the affected area is partly in a protected Natura 2000 zone. In addition, "the further over-exploitation of our natural basis of life must be stopped". The three organisations, as national environmental movements, confirmed that they share the concerns of the initiative by the young people and the great concerns that young people in particular have in relation to their future if they do not rethink.
"Whoever sows roads will reap traffic" - according to the statement, this undoubtedly also applies to the planned bypass road. Further road construction is a political mistake. It would be of primary importance to promote soft mobility and public transport as well as traffic calming in the region in general and in Bascharage. According to the three organisations, this would bring far more benefits for the affected residents than the planned construction of this road. In addition, the destruction of this valuable forest area would be avoided. The Bobësch is an extremely old forest that is worthy of protection and not only plays a major role in terms of biodiversity, but also represents important recreational value for people. In addition, such forests represent an important CO2 store and contribute to a better micro-climate. The loss of these important functions of the Bobësch cannot be offset with compensation. In this respect, it is questionable whether the construction of this variant is not also contestable from a legal point of view.
According to the statement, the current construction project is initially only about a wildlife bridge and, in principle, the connection of two such valuable forest areas, which have been cut through by the CR110 for years. However, the organisations question the current planning of this bridge, its exact location and, above all, the need for changes to the road crossed, which in this context lead to the deforestation of a large part of the forest. That is why the three organisations are persistently opposed to the construction of this bypass road.
In conclusion, the statement also mentions that Minister François Bausch stated in interviews that the construction of the bypass road will probably not be maintained in this form and opened up the possibility that alternatives could be examined. The three organisations have welcomed such a rethinking, in the interests of biodiversity, the residents, the region and future generations.