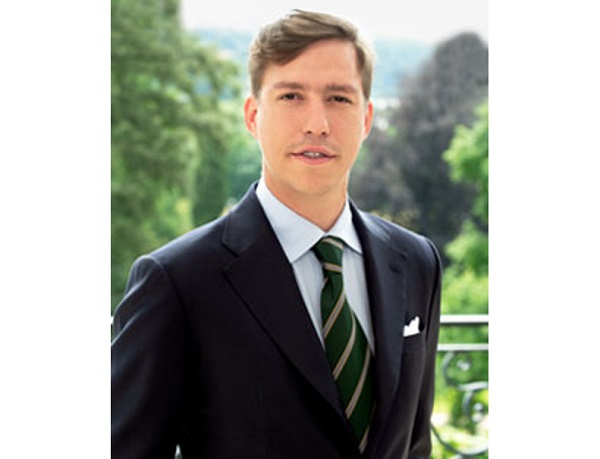 Prince Louis; Credit: © 2018 Cour grand-ducale / Lola Velasco / all rights reserved
His Royal Highness Prince Louis of Luxembourg, born on 3 August 1986, will celebrate his 35th birthday on Tuesday
The third child of Their Royal Highnesses the Grand Duke and the Grand Duchess of Luxembourg, Prince Louis has two sons from his previous marriage with Tessy Antony, Prince Gabriel Michael Louis Ronny, born in Geneva on 12 March 2006, and Prince Noah Etienne Guillaume Gabriel Matthias Xavier, born in Luxembourg on 21 September 2007.
On 6 April 2021, the Grand Ducal Court announced the engagement of Prince Louis to Scarlett-Lauren Sirgue.
After completing his primary education at the Ecole de Lorentzweiler, Prince Louis began his secondary education at the American School of Luxembourg. He then went to the Collège Beau Soleil in Switzerland, where he continued his education and obtained a secondary school diploma in 2005.
Prince Louis is fluent in Luxembourgish, French, English and German and has a very good knowledge of Spanish. During his studies in Switzerland, he developed a strong interest in social and humanitarian work and he participated in missions in Mumbai, India, led by a NGO working with his school. During school holidays, he taught English, mathematics and physical education to children living in the poorest neighbourhoods as well as those experiencing homelessness.
When he returned to Europe, Prince Louis continued to work in the humanitarian field and notably completed a year-long internship with the Red Cross in Geneva. He also worked with groups of children and helped the elderly.
In 2007, Prince Louis worked for the property administration (Administration des Biens) of the Grand Duke, in the forestry sector. The following year, he decided to take courses at the Miami University Dolibois European Center (MUDEC) in Luxembourg.
During his two-year stay in the United States, Prince Louis underwent training in Aeronautics and Aeronautical Management and he earned a private pilot certificate. He then decided to go to the United Kingdom.
In 2014, Prince Louis graduated from Richmond, the American International University in London, where he obtained a BA in Communication. He then completed a training course at the European Landowners' Organization (ELO). He also holds a master in Psychosocial Studies from Birkbeck University in London.
Prince Louis has a deep understanding and willingness to support people with dyslexia, owing to his personal experience and the training he received with Béatrice Sauvageot, a recognised expert in this field.
He is a mediator graduated from the Catholic University of Paris and possesses an international certificate issued by the Centre for Effective Dispute Resolution (CEDR). Prince Louis worked as a consultant for Laurent Meeschaert Conseil in Paris from 2017 to 2019 before going on his own. He helps people with dyslexia get to know themselves better and gives advice on how to manage dyslexia in the workplace.
In summer 2020, he launched his own mediation company, SIBE Mediation, in Paris with three partners, by merging the expertise of mediator with that of psychosocial and legal professionals.