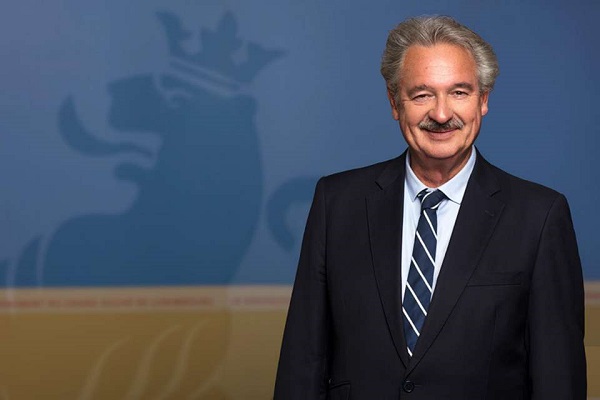 Jean Asselborn, Luxembourg's Minister of Foreign and European Affairs; Credit: SIP
Further to recent claims in the international media concerning Israeli cyber-surveillance, Luxembourg's Ministry of Foreign and European Affairs has issued a press statement regarding Israeli activity in Luxembourg.
The Minister of Foreign and European Affairs, Jean Asselborn, has confirmed that the NSO group, based in Tel Aviv, Israel, is present in Luxembourg, in addition to the two entities OSY Technologies SARL and Q Cyber ​​Technologies SARL, also through the seven entities Triangle Holdings SA, Square 2 SARL, Novalpina Capital Partners SARL, Novalpina Capital Group SARL, NorthPole Holdco SARL, NorthPole Bidco SARL and NorthPole Newco SARL.
Minister Asselborn will be sending letters to the leaders of all these entities reminding them in the strongest terms that Luxembourg applies to the letter all export control obligations and would not tolerate the operations of these entities from Luxembourg if they would contribute to human rights violations in third countries.
No request from entities linked to the NSO group in Luxembourg for an export license for cyber-surveillance products has been received to date.
All companies in Luxembourg have a duty of care which obliges them to contact the competent authorities for transactions that fall or could fall under the rules in force concerning exports, defence-related products and dual-use goods and to apply for an export license, if applicable. The intangible transfer of dual-use technologies is also covered by these rules.