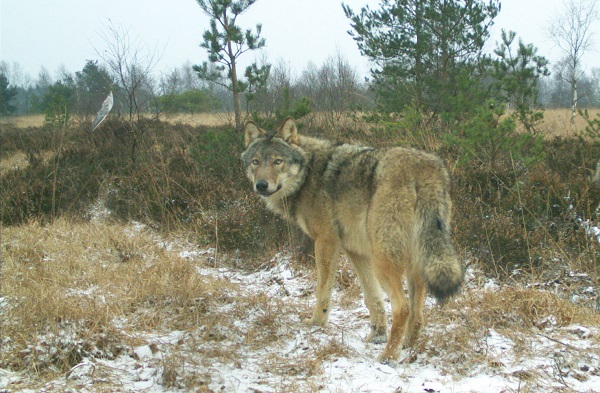 Wolf from the Central European lowland population; Credit: LJN
Possible wolf indication in the Wincrange area - genetics should clarify (12.05.2021)
The Nature and Forest Agency of Luxembourg's Ministry of the Environment, Climate and Sustainable Development announced on Tuesday that a sheep was found dead in a field in the Wincrange area in northern Luxembourg.
It is believed that the animal was killed during the night of Sunday to Monday.
Experts from the Nature and Forest Agency examined the sheep for possible bite wounds and / or traces of eating in order to determine which predator was behind the sheep's deaths. On the basis of their findings, the possibility of this being a wolf could not be excluded.
The experts took samples from the sheep's bite wounds in the hope of collecting enough saliva with usable DNA from the predator for genetic analyses. They then sent these samples to the Senckenberg Research Institute in Frankfurt (Germany), which is the reference laboratory in this area. The results are expected in a few weeks.
The presence of wolves in Luxembourg had already been confirmed in 2017, 2018 and 2020.
Anyone who notices possible traces of a wolf is asked to forward this information immediately to the Nature and Forest Agency via email: wolf@anf.etat.lu.