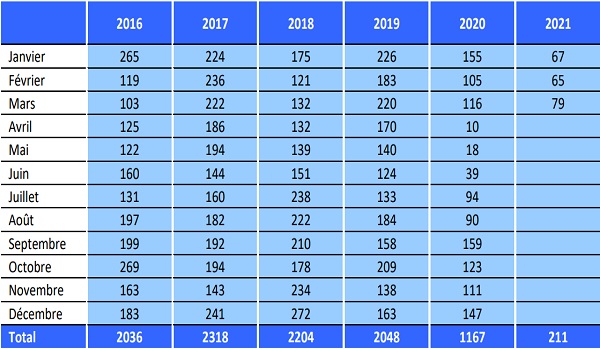 Credit: MAEE
The Directorate of Immigration of the Ministry of Foreign and European Affairs has confirmed that Luxembourg received a total of 79 applications for international protection (asylum) last month.
The number of people applying for asylum in Luxembourg in March 2021 rose from 65 the previous month but was noticeably lower than in March 2020 (116 applications).
A total of 167 decisions on asylum applications were taken last month, with 87 applicants being granted refugee status in Luxembourg.
So far this year, Luxembourg has received a total of 211 asylum applications, down from 376 received by this time last year.
The largest number of applicants seeking asylum in March 2021 came from Eritrea (23) and Syria (20), with five coming from Afghanistan. The remaining 31 applications came from various other countries.