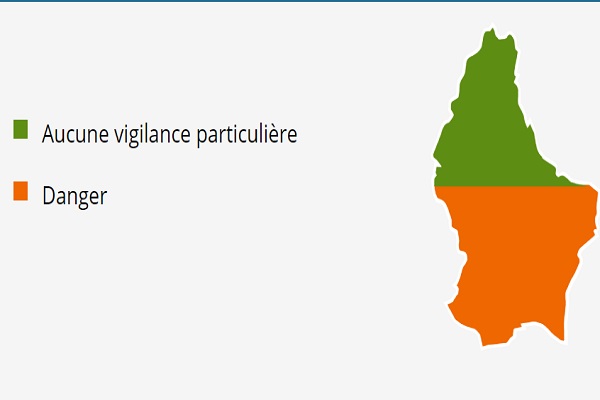 Credit: MeteoLux
MeteoLux has issued an orange weather warning for southern Luxembourg for a risk of flooding.
The weather warning for minor flooding is in place for the south of the country from 14:00 today, Monday 1 February 2021, until noon tomorrow, Tuesday 2 February 2021. Up to one litre of rainfall per square metre is expected.
A yellow weather warning for possible risk of flooding will be in place for the south of Luxembourg from noon until midnight on Tuesday.
More information is available on www.inondations.lu.