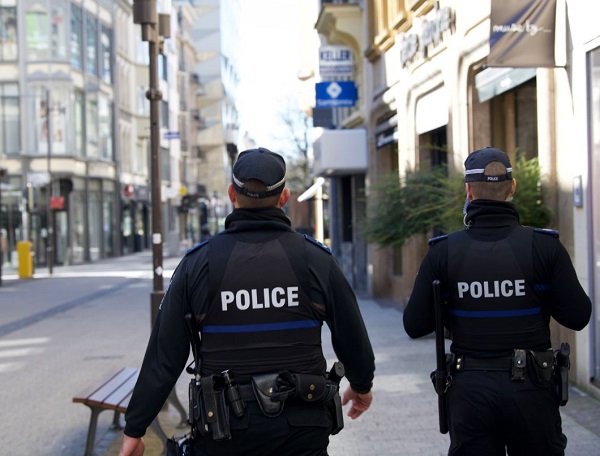 Credit: Police Grand-Ducale
The Grand Ducal Police carried out around 380 checks across Luxembourg last week to ensure compliance with COVID-19 measures, particularly concerning the curfew, sanitary concepts in shopping centres and restrictions on gatherings.
Last week, police officers issued fines to around 140 people. In most (80%) of the cases, this resulted from people being out after curfew (between 23:00 and 06:00).
In addition, the police issued fines to six establishments resulting from the serving and consumption of alcohol in bars and / or the failure of individuals to adhere to the sanitary regulations.
In one case, in a grocery store in Esch-sur-Alzette last Thursday evening, the police found several people drinking alcohol and playing slot machines in the back of the shop. Nine individuals received fines.