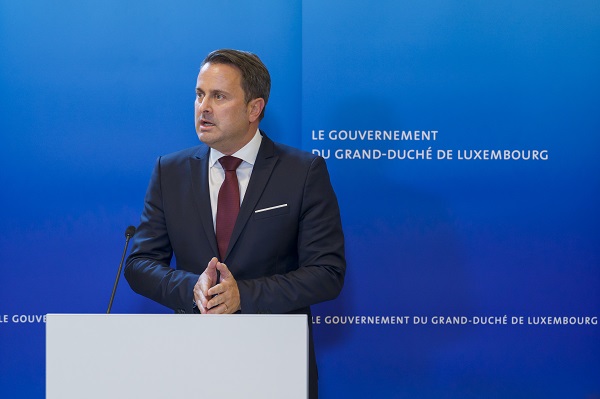 Xavier Bettel, Prime Minister; Credit: © SIP / Jean-Christophe Verhaegen
On Saturday 17 October 2020, in its retrospective for the week of 5 to 11 October, the Ministry of Health indicated that 12% of all positive cases in Luxembourg are related to education.
The Ministry of Health, together with the Ministry of National Education, Children and Youth, stressed that this number is not limited to people who test positive who attend a public or private, primary or secondary school class in Luxembourg, in particular including all students of the University of Luxembourg and other universities abroad that are active in Luxembourg.
In this area, a significant increase in cases related to Belgian universities, in particular in Louvain, Namur and Liège, has been observed.
The Ministry of National Education, Children and Youth reported that, for the period from 15 September to 9 October 2020, a number of students and teachers in the Luxembourg school system tested positive for COVID-19, as follows:
- 8 positive cases are linked to two chains of infection (Scenario 3: chain of infection with several cases linked by an intra-school infection)
- 85 positive cases in a scenario involving two students from the same class (Scenario 2: maximum 2 positive cases in a class with uncertain source of infection)
Since the resumption of the public school system in Luxembourg on 15 September, no chain of major infection has been observed in primary schools and secondary schools across the Grand Duchy. More than 107,000 students attend public and private schools and more than 12,000 teachers work in both sectors.