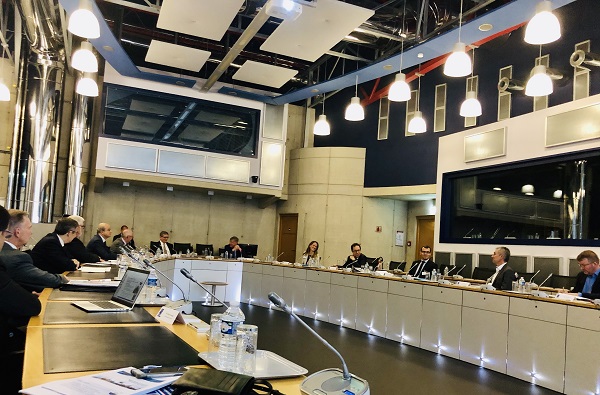 Capellen site; Credit: NSPA
On Thursday, Luxembourg's Deputy Prime Minister and Minister of Defence, François Bausch, visited the NATO Support and Procurement Agency (NSPA) in Capellen, accompanied by Nina Garcia, first government adviser to the Directorate of Defence, Tom Köller, Director of Defence, and Jean Leyder, Director of the Public Building Administration.
During this visit, Peter Dohmen, Director General of NSPA, gave a presentation on the agency's plans and activities. The NSPA also presented its strategic infrastructure programme which aims to modernise and enlarge all of the facilities on its Capellen site. Minister François Bausch expressed Luxembourg's support for this ambitious project on which the agency will soon embark with the assistance of the Public Building Administration.
Bilateral cooperation projects in the areas of cyber defence and satellite communications were also reviewed.