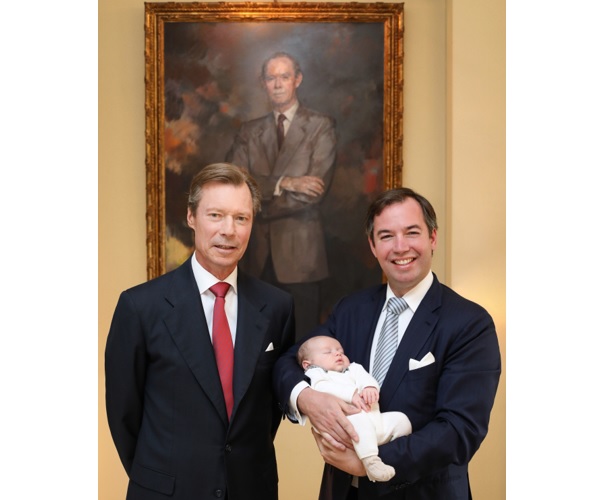 Grand Duke Henri, Crown Prince Guillaume and Prince Charles, with a photo of Grand Duke Jean in the background; Credit: © Cour grand-ducale / Sophie Margue
The Grand Ducal family has published a new series of photographs of Prince Charles who was born on 10 May 2020.
Some of the photographs are of Prince Charles some with his mother, the Hereditary Grand Duchess, Princess Stéphanie, and some with both is mother and his father, the Hereditary Grand Duke, Prince Guillaume. The Grand Duke is in some of them too.