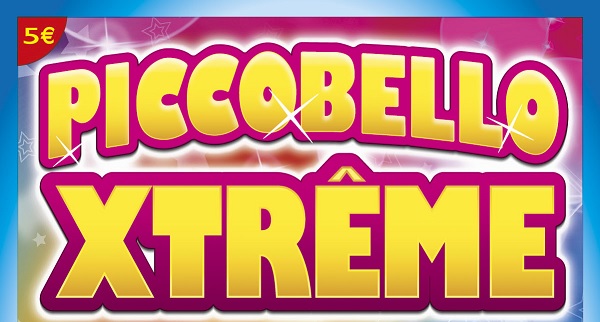 The National Lottery has launched a new version of its traditional scratch game; for €5, the chances of winning during the famous game show are doubled thanks to a generous "xtreme" ticket.
Since 1997, the Piccobello gane has occupied a special place in the gaming landscape in Luxembourg. The game has seen numerous contestants come to RTL Télé Lëtzebuerg's set to spin the famous wheel in an attempt to win the minimum jackpot of €100,000.
In addition to the three usual Piccobello chances, players now have a new Bonus box of Piccobello Xtreme which will give them an additional chance to win various prizes: cash amounts, free tickets, vouchers, etc. The "Xtreme" side will be revealed especially during the game show: contestants will no longer have to choose a single ball to spin in the wheel, but will accumulate the sums won by the two balls. The average winnings won at the wheel by Piccobello Xtreme ticket holders will therefore be doubled.