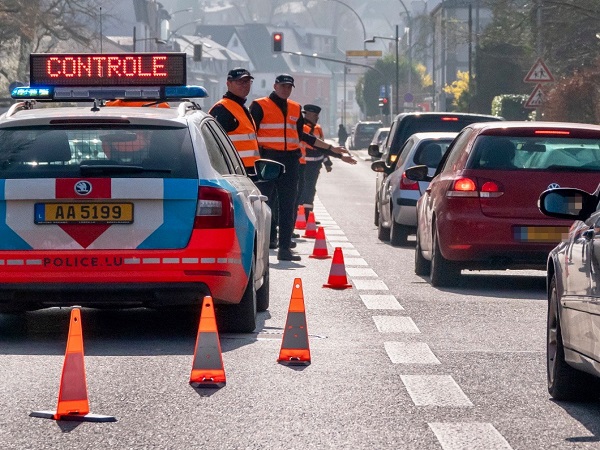 Credit: Police Grand-Ducale
The Grand Ducal Police has reported that its officers observed about 150 violations of governmental measures across Luxembourg over the weekend.
This past weekend, police officers recorded around 150 violations of restrictions of movement throughout the country. According to the police, almost all offences were committed by individuals who had gathered with other people, thus breaching the restrictions.
The police have reiterated the need to respect the government's message to stay at home and limit social contact as much as possible to contain the spread of COVID-19 (coronavirus).
As a reminder, any individual found to breach these restrictions faces a €145 fine, while non-compliant restaurants and other establishments risk a fine of up to €4,000.
Police checks will continue in the coming days.