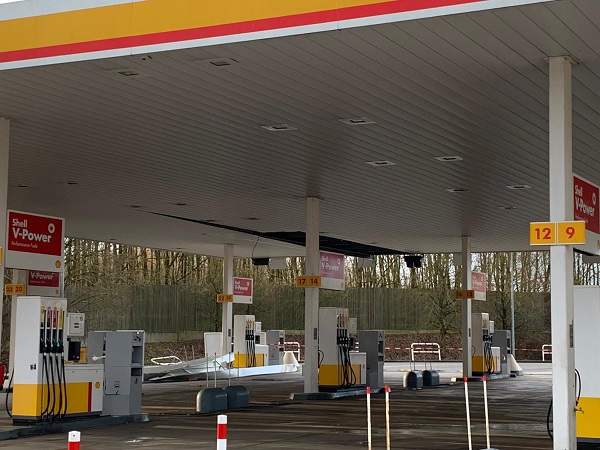 Aire de Berchem; Credit: Police Grand-Ducale
The Grand Ducal Police have announced the reopening of the Aire de Berchem service station on the A3 in the direction of Luxembourg, following its temporary closure this morning.
Earlier this morning, the police reported that the Aire de Berchem was closed completely for safety reasons. Due to the storm, parts of the roof of the petrol station building were reportedly coming off and damage occurred in the area of the petrol pumps.
The police added that the necessary steps had been taken to secure the roof.