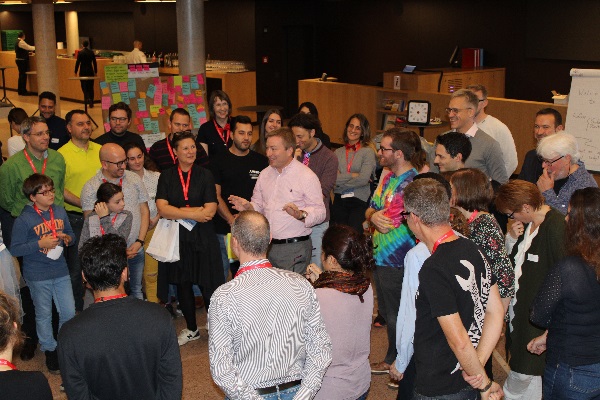 Luxembourg GovJam; Credit: MinDigital
Some 60 individuals aged 25-40 took part in the first Luxembourg GovJam in Esch-Belval over the weekend.
Organised by the Ministry of Digitalisation in partnership with the design agency Art Square Lab, this two-day intensive event saw participants come together to use their experience and imagination to propose innovative solutions for the public sector.
On Sunday 20 October 2019, the last day of the GovJam, Luxembourg's Minister Delegate for Digitalisation, Marc Hansen, thanked the participants for their commitment in the interest of the public service. He took a close interest in the ideas developed over the two days.
These ideas included, among other things, ways to improve the provision of essential information to newcomers to Luxembourg, digital solutions to inform the general public of the progress of government projects and an application to help citizens adopt a more environment-friendly means of consumption.