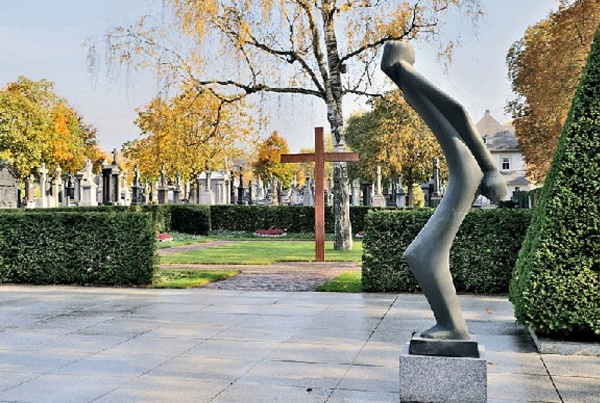 On Saturday 21 September 2019, Luxembourg's remembrance committee for the Second World War, the "Comité pour la mémoire de la Deuxième Guerre", will be holding its annual commemoration for the Luxembourgish resistance fighters who lost their lives in Hinzert concentration camp.
This year marks the 75th anniversary of the assassination of the leaders of the Luxembourgish resistance (on 25 February 1944) in the forest of Hinzert. As such, the Comité, together with the "Amicale Hinzert", is organising a commemorative ceremony this month in honour of these resistance fighters, as well as others who suffered and died in the former concentration camp in Hinzert (Rhineland-Palatinate, Germany).
His Royal Highness the Grand Duke of Luxembourg, Prime Minister Xavier Bettel and Malu Dreyer, Prime Minister of Rhineland-Palatinate, among others, will be attending this ceremony, which will take place at the remembrance monument where the former site of the camp is located in Hinzert.
The commemorative ceremony will begin at 14:00 with a mass reading from Archbishop Jean-Claude Hollerich and concelebration with the chaplain of Amicale Hinzert and Vicar General Patrick Muller. The Diekirch choir will be singing under the direction of Raymond Majerus, accompanied by Joé Laos who will play the synthesiser and Edmond Faber on the military trumpet.
The ceremony will conclude with speeches from Prime Ministers Xavier Bettel and Malu Dreyer.