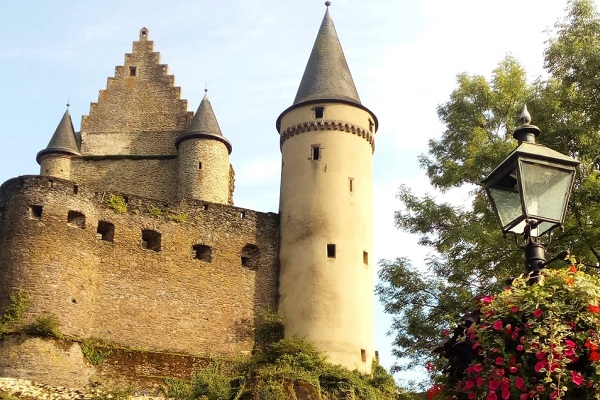 Vianden Castle; Credit: Jazmin Campbell
American news channel CNN has featured Luxembourg's Vianden Castle as one of the world's most beautiful castles in a report published on Wednesday.
The online report lists 21 of what CNN considers to be the most beautiful castles in the world. In addition to the world-famous castles of Neuschwanstein (Germany), Edinburgh (Scotland) and Prague (Czech Republic), among others, the ranking gave pride of place to the Grand Duchy.
As well as Vianden Castle, the report highlighted the impressive 50+ castles housed in this tiny country.
The full list is available on the CNN website at https://edition.cnn.com/travel/article/most-beautiful-castles-world/index.html?fbclid=IwAR0WtweqlEiLTm3eNQtsHfYlfksnO8UJ94EE1Tt_JKVCd3xsueRYyhFBlq8.