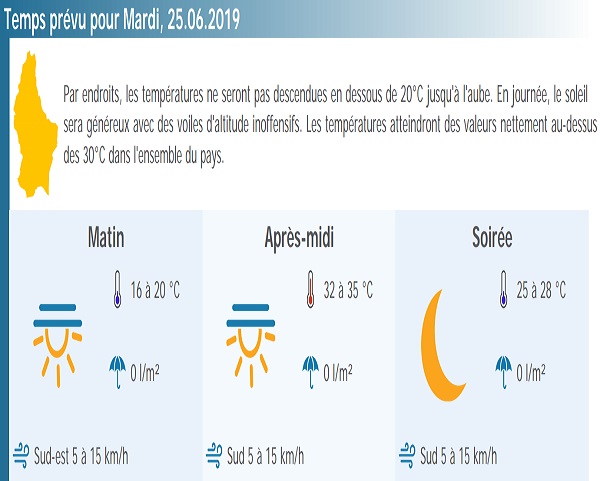 An orange alert has been triggered for the coming days in Luxembourg due to the current heatwave.
MeteoLux has forecast maximum temperatures exceeding 30°C over most of the Grand Duchy this week. Tuesday will see temperatures reach between 32°C and 35°C in the afternoon throughout the country, with temperatures not dropping below 20°C until dawn in some places.
Wednesday is set to be the hottest day this week with forecast maximum temperatures reaching up to 37°C (minimum temperatures between 17°C and 21°C), whilst Thursday will see temperatures drop ever so slightly to a maximum of 33°C (minimum 17°C). Temperatures will drop again slightly on Friday, when the forecast maximum temperature is between 27°C and 31°C (minimum 13°C).
Temperatures are set to rise again this Saturday with forecast maximum temperatures reaching 33°C (minimum 15°C).