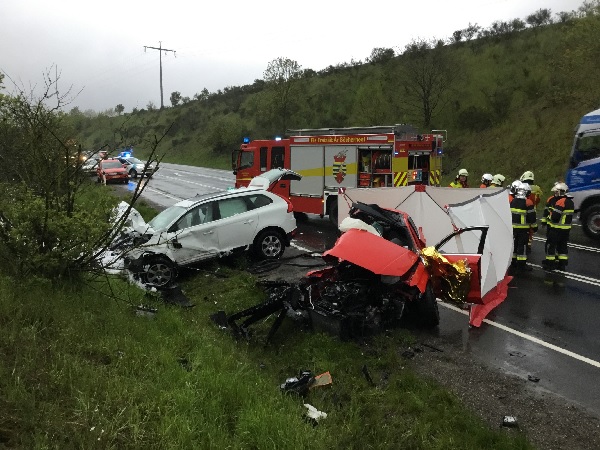 Credit: Police Grand-Ducale
On the evening of Wednesday 8 May 2019, a road traffic collision on the N7 motorway resulted in the death of one driver.
At around 18:45 last Wednesday, two vehicles were involved in a collision on the N7/E421 between Lipperscheid and Hoscheid. A car, coming from the direction of Friedhaff, was driving in the wrong lane on the three-lane road and collided with an oncoming car.
The forceful collision resulted in the death of the 25-year-old driver of the first car. The driver and passenger of the other vehicle were injured and taken to hospital in an ambulance.
Police investigations showed that several road users were behind the crashed vehicles and thus may have witnessed the accident. Anyone in possession of information on this fatal road traffic collision is asked to contact the Diekirch police via tel.: Tel.: 499-78500.