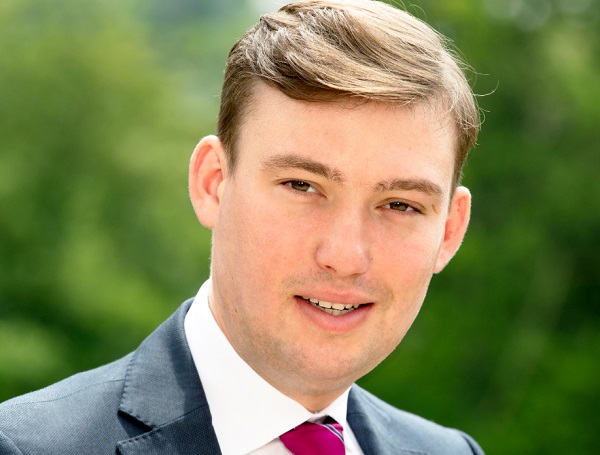 HRH Prince Sébastien; Credit: © Cour grand-ducale / Lola Velasco / all rights reserved
Tuesday 16 April 2019 will mark the 64th birthday of His Royal Highness the Grand Duke Henri of Luxembourg and the 27th birthday of his son, His Royal Highness Prince Sébastien.
His Royal Highness Grand Duke Henri was born on 16 April 1955 at the Château de Betzdorf (Luxembourg), the oldest child of the Grand Duke Jean and Grand Duchess Joséphine-Charlotte of Luxembourg. In 1998, Grand Duke Henri was named his father's Lieutenant-Representative before becoming Grand Duke himself on 7 October 2000.
His Royal Highness Prince Sébastien, the Grand Duke's son, will celebrate his birthday on the same day as his father. Born in 1992 at the Maternité Grande-Duchesse Charlotte, Prince Sébastien is the youngest child of Their Royal Highnesses the Grand Duke and Grand Duchess of Luxembourg. In 2010, he received the Lion d'or order from the Maison de Nassau. He attended primary school at St. George's International School in Luxembourg, followed by studies in the UK at Sunningdale School and Ampleforth College before completing his international baccalaureate at the International School of Luxembourg.
Like his father, Grand Duke Henri (in 1975) and his older brother Grand Duke Héritier Guillaume (2002), Prince Sébastien has successfully completed (2016-2017) an officer training in the prestigious Royal Military Academy of Sandhurst (RMAS) in the United Kingdom. The Prince was then sworn in as an officer of the Luxembourg Army in September 2017, in the presence of his parents, Their Royal Highnesses the Grand Duke and the Grand Duchess. Since then, Prince Sébastien commands a platoon of the Irish Guards, a regiment of the British Army in which his grandfather, Grand Duke Jean, served during the Second World War.