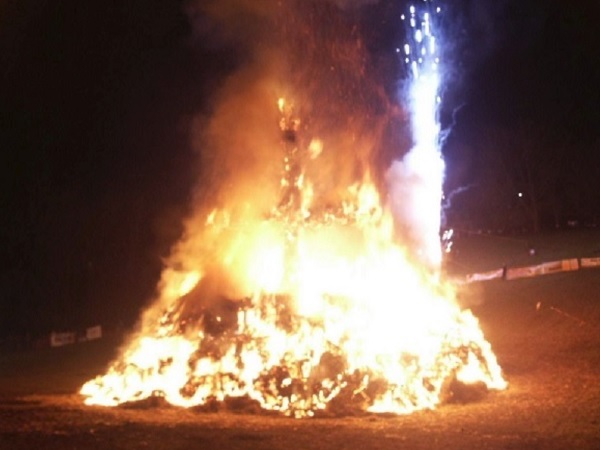 Strong winds have led to the cancellation of several "Buergbrennen" celebrations across Luxembourg today.
An orange weather alert has been put in place for Saturday 10 March 2019 from 14:00 to 20:00 as a result of strong winds between 85-100km/hr.
The alert affects the whole of the Grand Duchy and has resulted in the cancellation of a number of "Buergbrennen" celebrations, from Strassen to Ettelbruck, Beringen to Bissen and Redange-sur-Attert to Sandweiler and Junglinster. Schifflange has similarly cancelled its "Cavalcade" celebrations as a result.
Other communes have announced their decision to still hold their goodbye-to-winter celebrations later this evening, although this may change as the day progresses.
Traditionally, the inhabitants of villages across Luxembourg gather on the first Sunday of Lent to burn away winter, in the form of a tall wooden cross. Whilst some villages already held their celebrations yesterday, many others will have to postpone the welcoming of spring until a later date this year.