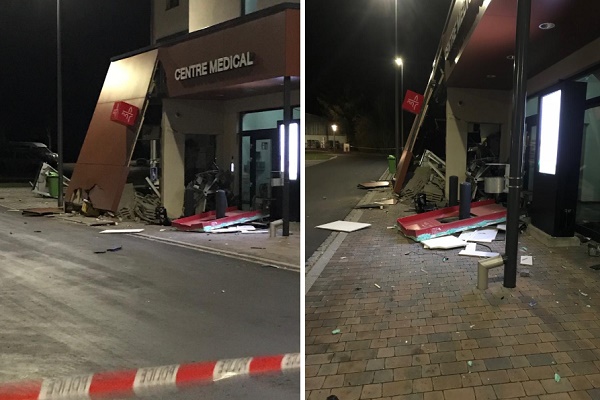 Credit: Police Luxembourg
The Luxembourg Police have found the vehicle used to get away from the scene of the explosion of an ATM in Wincrange on Saturday morning.
Around 01:15 on 16 February 2019, a BCEE ATM exploded in Wincrange. The ATM was in an extension of the Centre Médical and was torn from the anchorage by the force of the explosion. Whilst no individuals were injured, there was significant property damage.
Yesterday morning, the vehicle used in the crime-scene getaway was recovered in the Belgian town of Wardin in a field along the N84 near Arlon. The vehicle in question is a light grey Fiat Doblo with Belgian number plates.
For any information related to this incident, please contact the criminal police / SPJ-RGB or the emergency number 113.