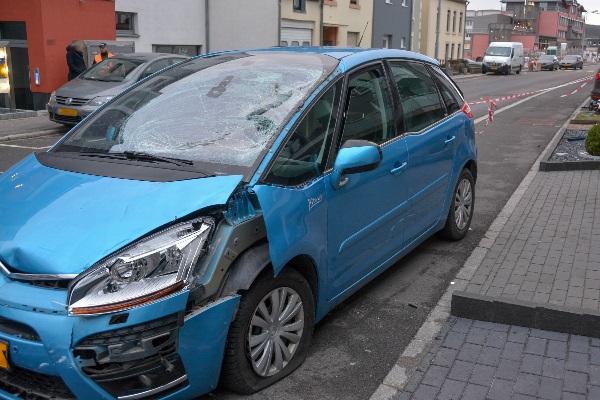 Credit: Police Grand-Ducale
The Luxembourg Police has launched a call for witnesses for the car accident of 2 January 2019 in Wiltz.
The call comes following last week's accident which led to the death of a small child and wounded four others on Rue Grande-Duchesse Charlotte in Wiltz.
Anyone in possession of information or evidence such as photographs or video recordings on this incident is asked to contact the emergency police number 113 or the Investigators - Criminal Offenses Section - of the SPJ at tel.: (+352) 4997 6111.
In particular, the police are looking for a woman who passed behind the perpetrator's car, a blue Citroën C4, as he was turning around.