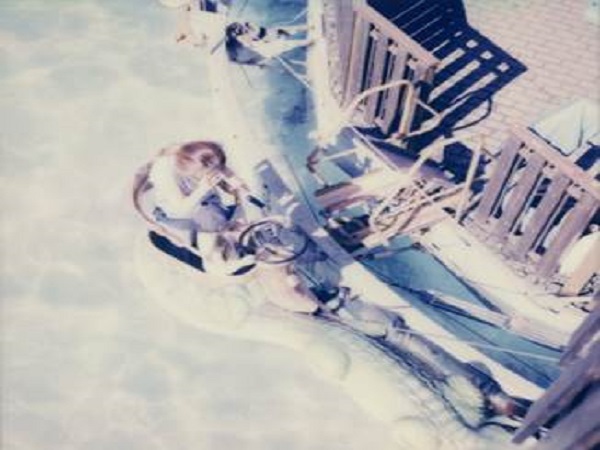 Time 0; Credit: Paul Kirps
Luxembourg-based artist Paul Kirps will be exhibiting photographs taken during his travels and during lockdown in the Grand Duchy at Neumünster Abbey (neimënster), from 12 November 2020 to 31 January 2021.
For the exhibition "Time 0", Paul Kirps has assembled a series of Polaroids taken over the past two years during his travels abroad (New York, Barcelona, ​​Lisbon, Palma, Arlon, Brussels) and during the confinemnet period in Luxembourg.
Known for his huge abstract and minimalist installations in public spaces, Paul Kirps has adapted to the health constraints imposed by the government and took advantage of the confinement period to make a new project a reality. The Luxembourgish artist explained: "When the situation evolved and the world found itself confined, I took hold of the subject to bear witness to the situation around me". His most recent photographs were taken in Luxembourg during lockdown, in Luxembourg city centre, Merl, Kirchberg, Differdange and Esch-sur-Alzette.
The title of the exhibition refers directly to the Polaroid Time Zero Supercolor film, introduced in the early 1980s, which drastically reduced development time. Equipped with his SX70, Paul Kirps is experimenting and breaking new ground in art. For Time 0, he adapted his creative process to the constraints of the Polaroid and exhibits his original prints without any treatment.
In the current context, Paul Kirps' project takes on its full meaning: empty of any activity, the spaces highlight with all the more force the residues of traces of human presence.
The exhibition will be held in the Cloître Lucien Wercollier of neimënster and will be open to the public from 12 November 2020 until 31 January 2021, everyday from 10:00 to 18:00, with the opening taking place at 18:00 on 11 November 2020. Free entry.