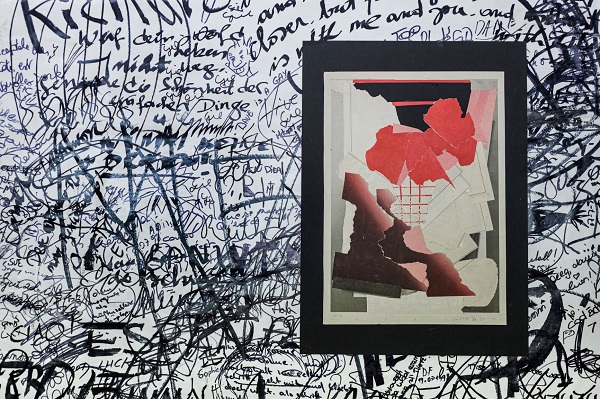 Credit: © Germaine Hoffmann
Casino Luxembourg - Forum d'art contemporain will be hosting local artist Germaine Hoffmann's exhibition "Die Zeit ist ein gieriger Hund" (Time is a greedy dog) from 3 October 2020.
Time does not seem to affect the art of Germaine Hoffmann (born in 1930 in Ospern, Luxembourg). For almost 50 years, the Luxembourgish artist has been producing works of art born from her need to create and react to the world which surrounds her - whether of an intimate nature or with a far greater reach. Her collages and other mixed techniques are adept combinations of exploration, experimentation and chance. Newspapers collected and ripped with colours and varnish continually (re)worked, elements making up Germaine Hoffmann's works of art, once assembled into a composition, show an individuality and intensity which breathes the artist's very thirst for creation and knowledge. Having liberated herself from trends and influences from her debut, Germaine Hoffmann's works of art move and unfurl in a permanent contemporaneity.
The encounter at Casino Luxembourg between two artists and two exhibitions - that of Germaine Hoffmann on the ground floor and that of Sophie Jung upstairs - allows the public to discover the common artistic influences and affinities that bind the two women beyond generations that separate them.
"Die Zeit ist ein gieriger Hund" will be open from 3 October every day from 11:00 to 19:00 (except Tuesdays) and from 11:00 to 21:00 on Thursdays. Due to the ongoing health crisis, there will be no official opening.