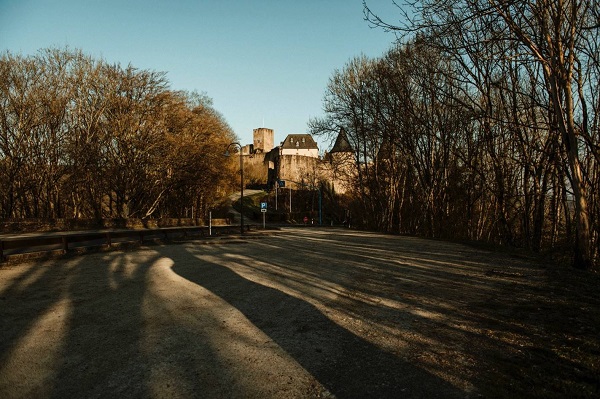 Credit: © Véronique Kolber
The Centre national de l'audiovisuel (CNA) has launched the photography exhibition "Chroniques d'une pandémie" (Chronicles of a pandemic) to document the impact of the COVID-19 (coronavirus) outbreak on Luxembourg.
As part of its responsibility to document major changes affecting Luxembourg, the CNA has launched a photo exhibition to testify to the impact of the pandemic on social environments, as well as on the urban and natural landscapes of the Grand Duchy. These "chronicles of a pandemic" will account for often elusive and unreal situations and atmospheres.
Six photographers have been tasked with producing documentation on landscape transformations, empty work sites, shops, places of culture, leisure and tourism, abandoned public places, reduced road and air traffic and cancelled traditional events included in the annual calendar. Their gaze will also be directed towards the adaptation of residents in the face of an unprecedented context, which is disrupting both their personal and professional lives.
Each photographer has chosen a region of the country and a subject to cover for three weeks during the month of April. The CNA will publish a series from each photographer weekly on social media, starting 12 April 2020.
The six selected photographers and their subjects are as follows:
Patrick Galbats: photographer's Corona Home Diary
Véronique Kolber: towns and villages in the north of Luxembourg
Romain Girtgen: Dudelange and the south of Luxembourg
Andrés Lejona: Luxembourg Moselle region
Carole Melchior: the landscape around the Belgian-Luxembourg border
Marc Schroeder: Luxembourg City