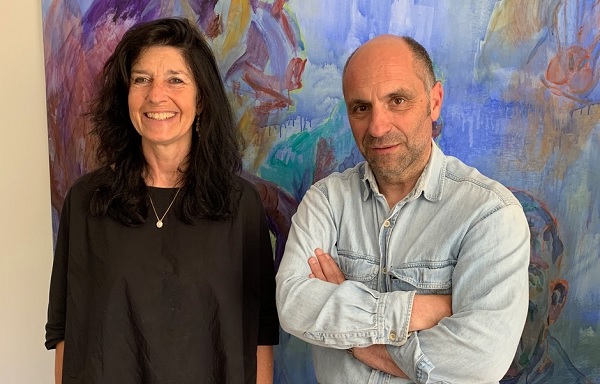 Credit: Jessika Rauch
The "Triple A Exposition: Art. Artisanat. Architecture." will be taking place in the town of Ansembourg (15 minutes' north of Luxembourg City) this weekend.
Luxembourg artist Nadine Cloos and entrepreneur Pascal Zimmer will welcome the public to an exhibition that steps into Bauhaus tradition, which celebrates its 100th anniversary this year.
The Triple A exhibition aims to show the extraordinary results that results from the symbiosis and mutual respect between art, architecture and craftsmanship. The artworks of Nadine Cloos as well as drawings by Pascal Zimmer and images of his team's work (Unicum) will be displayed in an historical house in Ansembourg that has recently been restored by Pascal's firm. The exhibition will also introduce the "Makers": the individuals behind the "products" of art, craftsmanship and architecture.
The exhibition will be spread across different floors and three main rooms, each dedicated to a creator or a group of creators: the Art room, where painter Nadine Cloos will reveal her thoughts and creative processes from the first sketch to the final realisation of her works; the Artisanat room, which documents the work, commitment and skills of the craftsmen who executed restoration work on the building; the Architecture room, where Pascal Zimmer will shares his thoughts and research on material and design, architecture and compositions. His sketches and material samples will also be on display.
Entrance is free and the exhibition will run from 14:00 to 19:00 on Friday 5 to Sunday 7 July 2019 at 7 Rue de la Vallée in Ansembourg. The vernissage was held on Thursday evening.