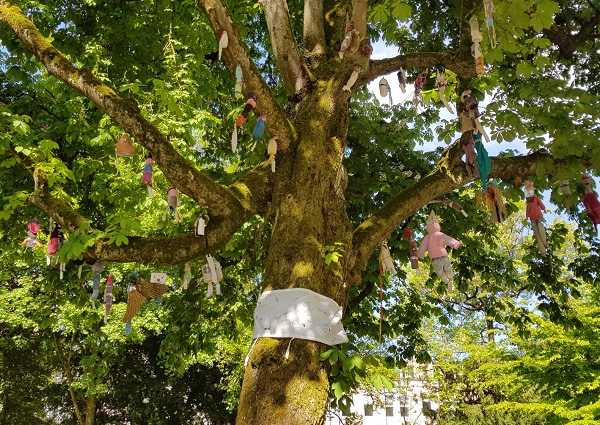 Credit: VdL / Charles Soubry
Last Friday marked the opening of the "Mein Mönster" exhibition in Parc Laval in Luxembourg-Eich.
150 children of 25 different nationalities worked with recycled materials to create 75 "monsters". The exhibition is the result of 22 workshops led by the Honoré Gregorius, Kelly Henriques and Tania Kremer-Sossong, as well as the association menschMITmensch eV and the City of Trier,
The monsters, representing xenophopia or fears of the other, were fixed on trees in Parc Laval, thus symbolising people from different backgrounds living together. The exhibition thus presents the need to overcome the fear of contact through exchanges and creating links between different cultures.
The opening took place in the presence of Colette Mart, Ville de Luxembourg alderwoman in charge of education, along with young artists who participated in the project and representatives of ASTI.
The "Mein Mönster" exhibition will run until September 2019. Entry is free.