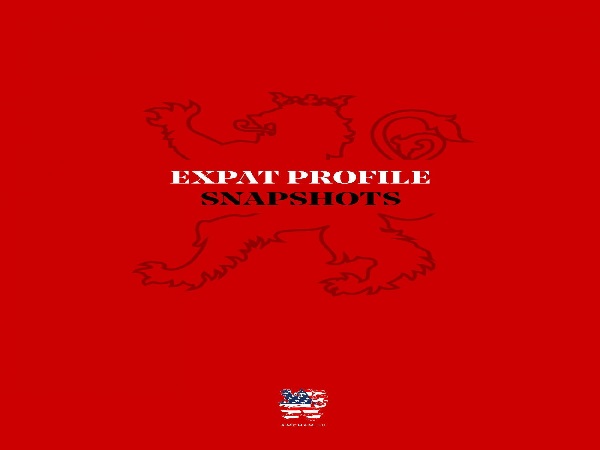 The launch of the book "Expat Profile Snapshots" will take place on 4 February 2019 at the Chamber of Commerce Luxembourg from 18:30.
The "Expat Profile Snapshots" interviews are presented to put a human face to individual expats explaining who they are, what they think about Luxembourg, their aspirations, why they are here and what contributions they have or will make to Luxembourg. The book comprises 17 interviews with third country nationals.
Two expat profiles were published in each edition of the AMCHAM Connexion magazine over a three-year period; a newcomer and a long-term resident. The goal of this book was thus to bridge the gap between newcomers and long-term Luxembourg residents and to make connections between them, supporting integration and inclusion.
Luxembourg Minister of Family, Integration and the Greater Region Corinne Cahen will be attending this book launch.
The event starts at 18:30, with registration from 18:00. It will be followed by a networking cocktail when all participants will receive a copy of the book. The event is free of charge, but registration is mandatory at https://www.amcham.lu/events/expat-profile-snapshots-book-launch/.

There will also be a pre-event Q&A from 17:00-18:00 with the American Chamber team and external experts in relocation, professional integration, language learning.

This initiative is supported by the "Asylum, Migration and Integration Fund" (AMIF) and the Luxembourg Reception and Integration Agency (OLAI) / Ministry of Family Affairs, Integration and the Greater Region.