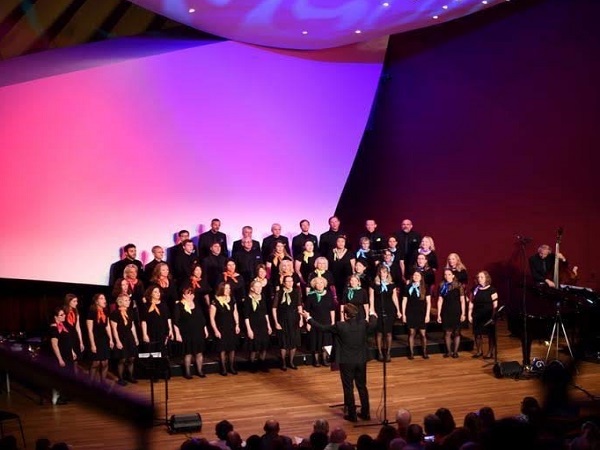 Voices International has announced that it is planning a spectacular concert in collaboration with the talented choir, Coro Sinfónico Inês de Castro (CSIC), from Coimbra in Portugal.
Directed by James Libbey and Artur Pinho Maria, together they will present "Jubilate Deo" by Dan Forrest and other enchanting songs at the Église du Sacré-Cœur in the heart of Luxembourg city (5 Rue Dicks) on Saturday 2 December 2023 at 20:00.
Tickets cost €25 (50 early bird tickets €15 available from 30 October; student tickets €15) from https://www.luxembourg-ticket.lu/ Ticket purchases not only grants one access to a night of captivating music but also serves as a generous contribution to selected charities.
In addition, Voices International will be performing their traditional Christmas concerts from Friday 15 to Sunday 17 December 2023.
For more details, see https://www.voicesinternational.lu/.