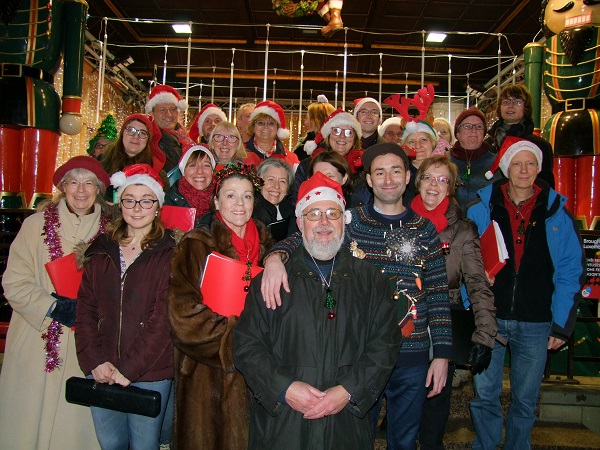 Christmas Tree Singers in 2017;
The Christmas Tree Singers will be performing three concerts in the upcoming festive season.
The concerts will take place on:
- Friday 1 December @ Dudelange (retirement home)
- Sunday 10 December @ 15:30 @ Place de Paris Christmas Market, Luxembourg-Gare
- Sunday 17 December @ Bofferdange Church

Many of the carols in this year's repertoire are ones that they have sung in the past, with a couple of new carols this year.

Rehearsals are on Tuesday evening at 20:00 at the Waldorf school (45 Rue de l'Avenir, Luxembourg-Limpertsberg), beginning on 24 October and will continue after Hallowe'en until 11 December 2023.

New members who may be interested in singing carols at Christmas are welcome.

For further information, contact Stuart Alexander at email: lnsalexander@pt.lu.