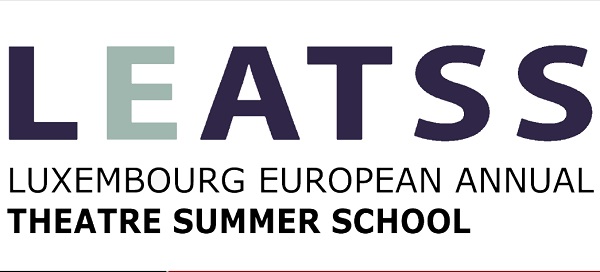 Organised by the non-profit organisation LEATSS a.s.b.l., the Luxembourg European Annual Theatre Summer School (LEATSS) will take place this year in a virtual format from 25 July to 2 August 2020.
LEATSS Summer School is held traditionally at the Clairefontaine Centre d'Accueil (near Arlon). Due to the current health crisis, however, LEATSS OnLine (LOL) will be offering nine virtual courses (between three and fifteen hours) by five tutors this summer.
One aspect the organisation has worked hard to maintain is that LOL is also accessible for those who are tied to office hours. As such, there will be courses that run only over a weekend, only during weekday evenings and one that takes place on both weekends and weekday evenings. Prices are kept as low as possible in order to attract a varied group of participants.

Applications opened today, Thursday 18 June 2020, and close on Friday 10 July 2020. Applicants will be placed on a first-come, first-served basis. For all but one course, there is an upper participant limit which means that once a course is full, applicants will be placed on a waiting list, if desired. Applications can be made on http://www.leatss.lu/Applications/Applications.php.
Further details on costs, timetables and course content can be downloaded from https://www.leatss.lu/2020/Course/Leatss2020OnlineCoursesDetail.pdf.