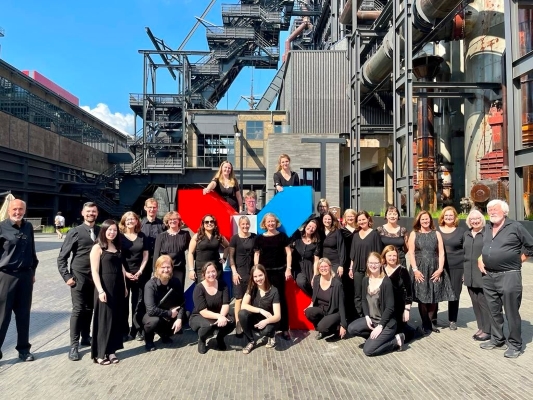 Credit: University of Luxembourg
The Choir of the University of Luxembourg will perform choral arranging of art, folk, pop and theatre music as a celebration of choral culture on Friday 18, Sunday 20 and Tuesday 22 November 2022.
Supported by UNI.lu espace cultures and Foundation Loutsch-Weydert, the performances includes original settings of well-known pieces from Broadway musicals, British and Irish folk melodies, classical songs from Germany, France and the USA and Luxembourgish Lidder.
Entrance is free of charge and no reservation is required, but interested people are invited for donations for the global development aid charity www.care.lu.
These hour-long concerts will be at:
Friday 18 November 2022 @ 20:00: Protestant Church, 5 Rue de la Congrégation, L-1352 Luxembourg-Ville
Sunday 20 November 2022 @ 17:00: St. Joseph Church, rue de l'Eglise, Esch-sur-Alzette (Organised as part of the Esch2022 European Capital of Culture)
Tuesday 22 November 2022 @ 20:00: St Peter & Paul Church, Bertrange