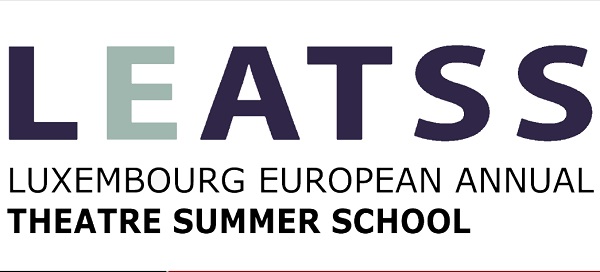 LEATSS a.s.b.l. has announced that its Luxembourg European Annual Theatre Summer School (LEATSS) is taking place online again this year, from 24 July to 1 August 2021.
LEATSS is offering eighteen courses this summer on subjects ranging from acting for camera to voice work and writing, and including comedy, directing, improvisation, mask work, musical theatre and stage lighting.
The tutors are top-class professionals, all active in their respective fields and all experienced in teaching online so that courses are geared to the medium, enabling the work to be creative, spontaneous, inspiring and fun.
Since the emphasis is on process over product (how can we do it as opposed to how well can we perform) within a supportive atmosphere, participants with various skill levels and experience can be accommodated. Both adults and younger people are welcome.
Some courses will cover the whole period, some will be during the day, while others will only be on weekends or weekday evenings. This will facilitate the participation of individuals who have work or daytime commitments. Sessions will generally last 90 minutes with breaks in between.
Full course details are available on the website: www.leatss.lu.
Applications can be made online until 10 July 2021 at www.leatss.lu/Applications/Applications.php.
Up to two full and three half-price scholarships are available for individual courses. Those wishing to apply should indicate this on their online application form. No justification is required.