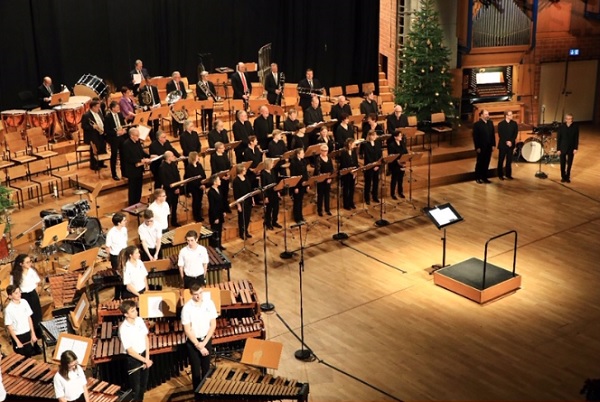 Credit: R. Scho
On Tuesday 17 December 2019 at 20:00, the 30-strong Christmas choir from Les Amis du Chant Luxembourg together with the Luxembourg Brass Ensemble will perform a British-style concert at the Conservatoire (33 Rue Charles Martel, Luxembourg-Merl).
Conducted by Francois Theis (who has attended the King's summer school created by the world-famous King's Singers), the concert will feature popular festive and colourful music. This concert of Christmas Carols at the Conservatorire represents one of the choir's tour dates.
Tickets cost €30, €25, €15 by email: spini.malou@gmail.de or tel: 621-771882.
Les Amis du Chant Luxembourg has a wide repertoire, ranging from Renaissance madrigal, Baroque motet, gospel, jazz and contemporary styles.
Their other Christmas Carols tour (with organ and brass sections) concert dates include the following:
- 8 December @ 16:00 @ Basilique d'Echternach
- 14 December @ 19:30 @ Eglise de Mondorf
- 15 December @ 17:30 @ Eglise de Steinfort
For further details, see www.amisduchant.lu