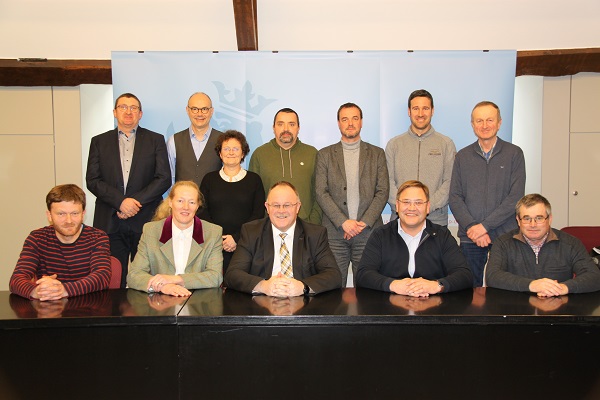 Romain Schneider with representatives of Bio-Lëtzebuerg; Credit: MS
On Wednesday 6 February 2019, Luxembourg's Minister of Agriculture, Viticulture and Rural Development, Romain Schneider, met a delegation of the Bio-Lëtzebuerg association.
The constructive dialogue focused on the development of organic farming in Luxembourg. Minister Schneider recalled that "by 2025, the Grand Duchy aims to increase the share of the area dedicated to organic agriculture from 4.6% to 20%. To achieve this ambitious goal, we will develop a roadmap in cooperation with all stakeholders in the sector. As a platform bringing together organic producers, Bio-Lëtzebuerg is obviously a crucial partner."​