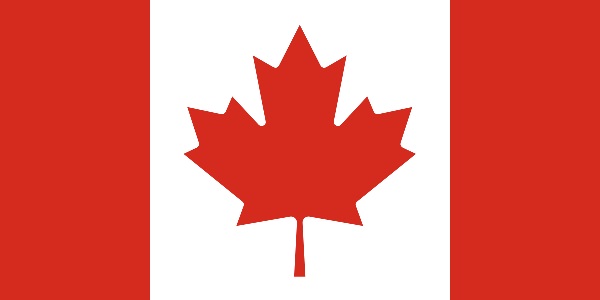 Luxembourg's Minister of the Economy, Franz Fayot, is currently leading an official economic mission to Toronto and Montreal in Canada, accompanied by the Director of the Chamber of Commerce, Carlo Thelen.
The economic mission, chaired by His Royal Highness the Hereditary Grand Duke of Luxembourg, is taking place from 19 to 24 June 2022. It is organised in collaboration between the Ministry of the Economy and the Luxembourg Chamber of Commerce.
The business delegation accompanying the Hereditary Grand Duke, Minister Fayot and Carlo Thelen during this economic mission is made up of more than 100 representatives, about 40 companies as well as public and private institutions from various sectors of activity of the Luxembourg economy, in particular the information and communication technologies (ICT) and space sectors.
The economic mission aims to explore opportunities for collaboration with Canada, particularly in the sectors of cybersecurity, space, health technologies and fintech. On the one hand, it will allow Luxembourg companies to discover the Canadian market and even to strengthen existing links. On the other hand, the mission aims to present Luxembourg to Canadian companies and institutions as a gateway to the European market and a preferred location for technological and innovative companies. With bilateral relations between the two countries already having a certain scope in the academic and research field, it is now a matter of strengthening them at the economic level.
The economic mission will first stop in Toronto where the "Collision" tech conference, one of the biggest events devoted to startups in North America, is being held from 21 to 23 June 2022. Luxembourg will be present for the first time with a national pavilion at this event. Organised by the Ministry of the Economy and the Chamber of Commerce, in collaboration with Startup Luxembourg, the Luxembourg stand brings together, in addition to Luxinnovation and the Luxembourg House of Financial Technology (LHoFT), five Luxembourg startups presenting their services and products to the international public. The startups, which were selected following a call for applications, are: Modus 3 (fintech); A352 (fintech); NoBigDeal (ICT); Investset (fintech); Passbolt (cybersecurity).
Moreover, the Minister of the Economy, Franz Fayot, and Canada's Minister of Innovation, Science and Industry, François-Philippe Champagne, will have a live exchange on the stage of the "Collision" tech conference about economic cooperation. The programme of the economic mission to Toronto also includes an economic forum, a specific event dedicated to startups, official meetings, particularly with Ontarios's Lieutenant Governor, Elizabeth Dowdeswell, and networking events.
The Economy Minister, the Chamber of Commerce Director and the economic delegation will then travel to Montreal for the continuation of the programme, while the Hereditary Grand Duke will return to Luxembourg at the end of the two days in Toronto to attend the National Day festivities. In Montreal, a large part of the programme will be dedicated to the space sector, including exchanges with the Canadian Space Agency (CSA) and company visits.