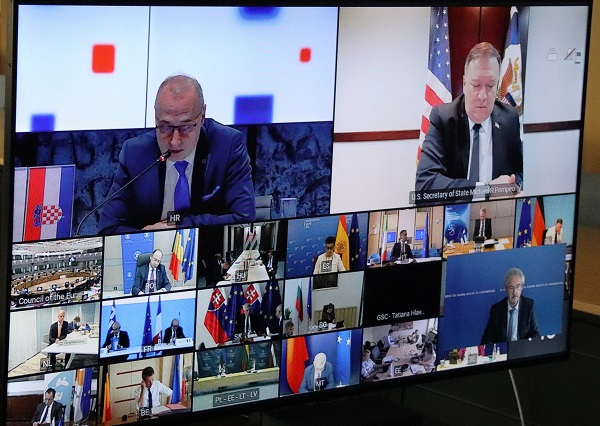 June 2020: EU Foreign Affairs Council featuring US Secretary of State Mike Pompeo and Luxembourg's Foreign Minister Jean Asselborn; Credit: MAEE
United States Secretary of State, Mike Pompeo, has reportedly cancelled his planned trip to Europe after Luxembourg's Minister of Foreign and European Affairs, Jean Asselborn, and European Union officials refused to meet with him.
According to local and intermational media sources, the US Secretary of State first decided to call off the Luxembourg leg of his Europe trip after Foreign Minister Jean Asselborn referred to President Donald Trump as a "criminal". The comments came just days after the storming of the US Capitol by supporters of the outgoing Republican president.
The trip has now been scrapped altogether, with EU officials having declined to meet with the Secretary of State.