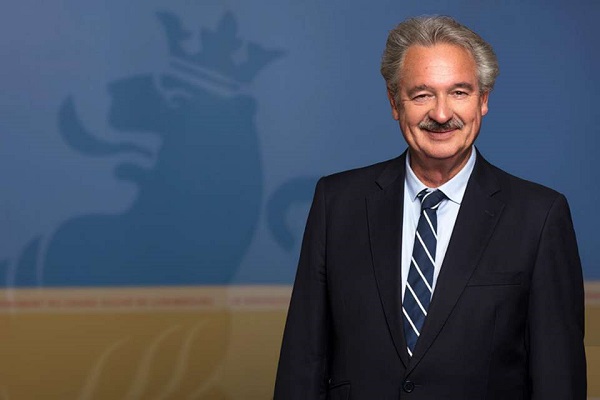 Jean Asselborn, Luxembourg's Minister of Foreign and European Affairs; Credit: SIP
Luxembourg's Minister of Foreign and European Affairs, Jean Asselborn, participated yesterday via video conference in the 2020 Afghanistan Conference in Geneva, which was placed under the theme of "peace, prosperity and autonomy".
This international conference, jointly organised by Finland, Afghanistan and the United Nations (UN), came at a crucial time in the peace process between the Afghan government and the Taliban, which began in Doha on 12 September 2020.
The conference, which brought together more than 90 countries and international organisations and agencies, enabled the Afghan government and the international community to renew their commitment to peace and development in Afghanistan for the period 2021-24. In addition to pledges of financial support, the conference resulted in the adoption of a common political declaration and a new aid architecture, detailing the conditions to which future investments by international partners are linked.
Welcoming the opening of peace talks between Afghans in Doha, Minister Jean Asselborn insisted on the fact that these negotiations must preserve and deepen the democratic gains which have been consolidated with the support of the international community since 2001. The peace process must in particular preserve and protect women's rights. In his speech, Luxembourg's Foreign Minister condemned the upsurge in acts of violence perpetrated above all by the Taliban. He called on all parties to the peace process to agree on a comprehensive and unconditional ceasefire.
Minister Jean Asselborn addressed the Afghan people, assuring them of Luxembourg's continued solidarity: "As a long-standing and reliable donor, we are committed to maintaining our support to Afghanistan at this crucial time. Our support follows the 3D approach by combining the tools of diplomacy, development and defence".
He also announced that next year Luxembourg will provide humanitarian aid and support development projects for the benefit of the Afghan population to the tune of €2.5 million, through Luxembourg's Development Cooperation.
From 2001 to 2020, Luxembourg's contributions to Afghanistan amounted to €104 million. Since 2003, the Grand Duchy has also made more than 330 soldiers available to NATO missions in Afghanistan. Minister Jean Asselborn pledged to continue contributing to the Afghan National Army (ANA) Trust Fund until 2024.